Monday Jul 12, 2021
THIS MUST BE THE MOST SERIOUS POST I HAVE EVER MADE Sunday, July 11, 21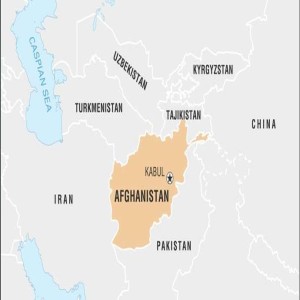 THIS MUST BE THE MOST SERIOUS POST I HAVE EVER MADE - Denis Hall
I was lying in bed this morning looking at the ceiling and thinking. I've done that many times before of course but this morning was different. My bedroom ceiling is slightly sloping and made of those Pinex tiles - about 18 inches by 9 inches - and they are laid out with each tile straddling the joint of the next two - just like a brick wall is made. I noticed this one tile that was directly in my line of sight and it looked a bit embarrassed. It was precisely where I would put one of these ceiling TVs when they invent them - so I realised that this tile might know that its days are numbered.
That reminded me of Joe Biden - and at first, I couldn't figure the connection between him and my ceiling tiles. Then I thought about Jo Biden and Afghanistan inside the same thought - and he has just pulled all those American Troops out of Afghanistan - regardless of all the Americans and others including Australians and New Zealanders - who have died there trying to hold the Taliban back.
The thing about the Taliban - is that they are Radical Islamic - and they never sleep - and they hate the West and they hate all other religions so much that they blew up some very huge and historic Buddhas that had been carved into the side of a cliff.
But then - when we look at a map of that Afghanistan region we see the possibilities. I am going to write this slow so we all understand what I'm getting at.
The Americans, (leaving Afghanistan as I write,) have left behind the vast majority of their military stuff. BILLIONS and BILLIONS of dollars worth of military installations, communications equipment, and modern airbases and airports and infrastructure and trucks and vehicles and tanks and parts and guns and all kinds of stuff to equip an army all the way down to underwear, uniforms, boots and cafeterias and freezers full of food - not to mention - all the Afghan people who worked for them.
Now - read carefully - Those Afghan people who worked for the Americans will all be forced to show the Taliban how to work all that stuff - and then killed. (Oh yes they will - and so will their families - thanks to Joe Biden and his Leftist American Government and Media.)
So then look at the map -
Afghanistan is like my ceiling.
This is another part where you need to read slow!
Afghanistan is the central tile in that area of out of control and radical Islamic lunatic Nations. There on their Western side is Iran - and Biden has just given them all they need to continue their Nuclear development program - and they will be the eventual leader of what is a radical stronghold of Islamic nations.
Pakistan, (which has a couple of million people in the UK,) is on the Eastern side of Afghanistan and they are crazy and already Nuclear-armed and have supplied Nuclear arms to Saudi Arabia because that's where the funding for their Nuclear program came from.
Then to the North, there is Tajikistan, Uzbekistan and Turkmenistan - and a tiny tiny tiny little border region with China. And the thing about that is, that part of China is the Xinjiang Region of China, as big as Afghanistan, where those very favourites of the left come from, the Uighurs - Islamics inside China.
So part of that problem is China now has five nuclear-armed Nations on its borders - Russia - of course - on their side - India - nominally on the side of the West - Pakistan - radical Islamic - Iran - radical Islamic - and North Korea - a radical lunatic that China could take out at the drop of a hat for practice and no western nation would make a murmur and Russia would just smile.
So here's a message for all you people who vote Left. If you think that this is a smart tactic on Biden's part - to weaken China by strengthening the whole of Radical nuclear-armed Islam on the planet - think again. I watch this stuff all the time - I have been watching the development of this for sixty years - and what we are looking at here is a radical shift in the balance of power on the planet.
The devious American Left has done this.
We will now move from a peaceful China that wants to work and trade and make its people successful and comfortable with an essentially Western Lifestyle and emulating the West - to a nation threatened by a Nuclear-armed radical Islamic block on its Western borders - with no American buffer!
What is it we do not get about this?
China is the hardest working - best educated, (Look at our colleges and universities all over the West to see that,) and it is at the moment the smartest and most cohesive nation on the planet - and it has the biggest population of educated and hard-working people anywhere. They have lifted 400,000,000 people out of poverty and into the middle class in 40 years and are still going gangbusters.
Underestimating them is as dumb as dirt.
So clever Joe Biden - (someone must have woke him up and suggested this,) has just created a situation where the most powerful enemies of the future will be more identifiable - Islam and China - and China will now have no choice but to move from being a serious Military Power - to the GLOBAL SUPERPOWER - facing a very identifiable enemy - and Joseph Biden and the American Left just handed them the excuse they need ON A PLATE.
Hmmmmmm - See what we can do with a simple ceiling tile.
Denis Hall writes for: Silent Majority Team New Zealand
Denis Hall Facebook:
https://www.facebook.com/denis.hall.79