Grant Edwards speaks with Auckland, lawyer Liz M Lambert who has more shocking revelations (in our 3rd interview) about the Maori & Crown Corporation takeover of New Zealand. Can ordinary New Zealanders stop this coup or are we powerless to act as a confederate of shadowy figures and government players attempt to reset our country in plain sight, with our Chief Justice, The Prime Minster and the Governor General all being involved in this deception for control of New Zealand? Or is it all a confusing Vatican/Jesuit propaganda exercise to discredit the monarchy to usher us out of the security of the commonwealth and into a vunerable republic? Will we ever know the truth?  Can we trust the NZ government, the Mauri Nation or any other Maori political group jostling for a slice of control? Can we trust the Crown? What exactly is "the Crown"? And which Crown, the NZ or the British? Are Michael Stace and Billy Te Kaheka Jr involved in some way with what looks to be an organised coup? Am I in the middle of a dream and need to be woken up? What is to be said for the other side? Is Billy TK correct in saying, "that Grant Edwards is mentally unstable"?
Comments (1)
To leave or reply to comments, please download free Podbean or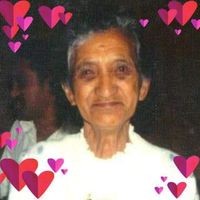 Theyre all crooked asf but they cant secure ownership of the land held under legal lawful / loreful Jurisdiction under The Declaration of independence, He whakaputanga , which is a Will intestate .