Sunday Jul 18, 2021
CopunterSpin - New Zealand MP Runs For Cover After Local Whangarei man Questioned Him Over 60 Vaccine Deaths in Fiji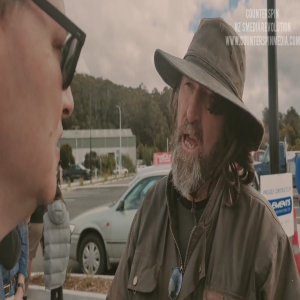 DEPUTY LEADER OF THE OPPOSITION MAKES A QUICK EXIT
A 'Howl of a Protest,' organised by retired West Canterbury farmer Bryce McKenzie.
The National Party deputy leader and health spokesman Dr Shane Reti supported the event saying the National Party stands behind 6 of the 7 key positions held by Groundswell, and that his party agreed with the farmers' sentiment that "enough is enough."
Dr Reti questioned the government's response to climate change and rather than "killing the golden goose" by culling 13% of the national herd he said they should focus on the emissions trading scheme.
A local Whangarei legend then took the opportunity to ask Dr Reti about COVID-19 medicines ivermectin and hydroxychloroquine and the 60 deaths as a result of the Covid mRNA vaccine in Fiji. Dr Reti rejects the use of hydroxychloroquine and ivermectin when a growing number of international physicians have used them for over a year successfully?
Dr Reti replied saying they were not safe and effective nor Medsafe approved and there was no place for ivermectin.
When pressed about doctors in NZ voicing concerns, Dr Reti quickly made a run for it with the comment "they'll be in front of the medical council, is where they are." (referring to New Zealand doctors who were treating patients successfully with the almost 70-year-old, fully approved, medicines).
Follow Counterspin:
Telegram
GETTR
RUMBLE
PODBEAN https://libertynz.podbean.com